Are you searching for the perfect New Year's Eve celebration in the Baltimore area? Look no further, because Charm City Countdown, hosted at the BWI Hilton Hotel, is your ticket to the most sensational New Year's Eve gala on the East Coast. In this 15th annual extravaganza, we're not just throwing a party; we're making a difference by supporting Caring Communities.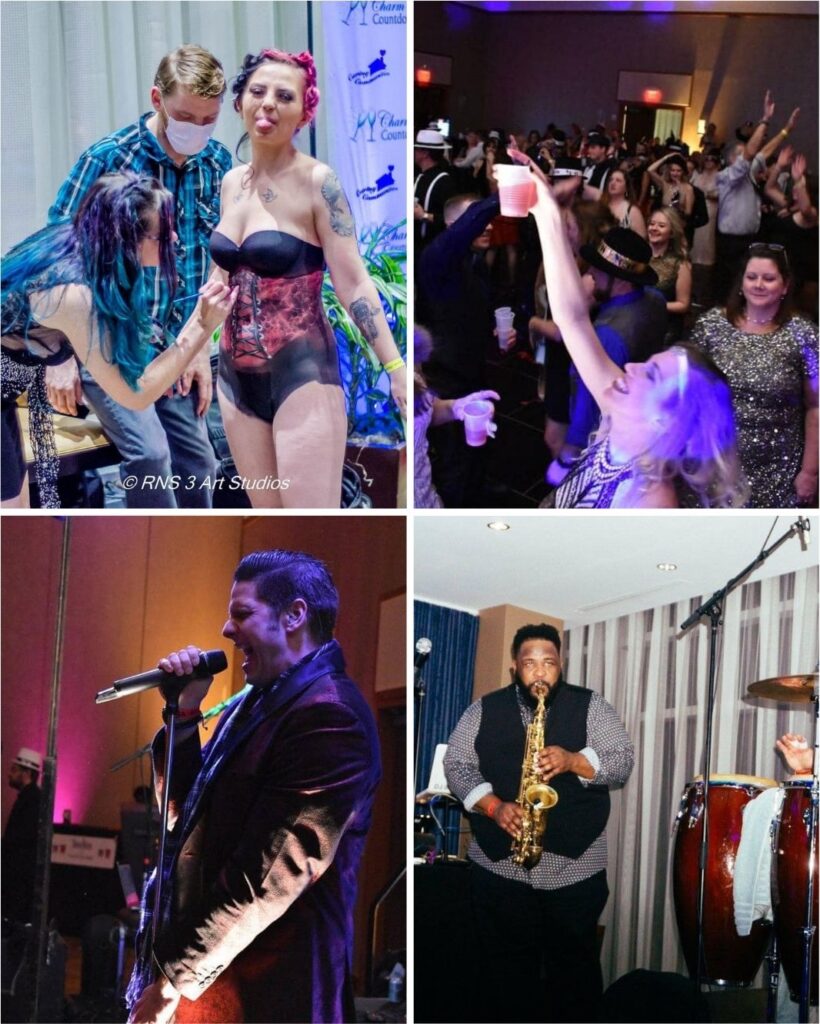 Let's delve into why Charm City Countdown is the ultimate way to start the new year in style.
The Value of Charm City Countdown: Charm City Countdown isn't your ordinary New Year's Eve party – it's a 16-party zone extravaganza designed to make your evening unforgettable. One of the standout features of this event is the incredible value it offers. While many people end up spending well over $150 on New Year's Eve by paying for dinner, drinks, and entertainment separately, we provide an all-inclusive experience.
Here's what you get: 1. **All-Inclusive Access:** When you attend Charm City Countdown, you can leave your wallet at home. Why? Because everything is included. Your ticket grants you access to gourmet buffets, top-shelf premium liquor, and four and a half hours of non-stop entertainment.
2. **Gourmet Buffets:** Indulge in a wide array of delectable dishes from our gourmet buffets. From savory to sweet, our culinary offerings are sure to satisfy your taste buds.
3. **Top-Shelf Premium Liquor:** We believe that quality matters. That's why you'll have access to the finest premium liquors and cocktails, ensuring that your night is filled with top-shelf enjoyment.
4. **Unforgettable Entertainment:** Charm City Countdown takes entertainment seriously. With multiple party zones, live bands, DJs, and more, you'll have a blast from the moment you arrive until the ball drops at midnight.
5. **No Need to Tip:** We've taken care of everything, including gratuity. At Charm City Countdown, you don't need to worry about tipping because it's already included in your ticket price.
6. **Free Parking:** We understand that convenience matters. That's why we offer free parking, making your arrival and departure hassle-free.
Charm City Countdown at the BWI Hilton Hotel is not just another New Year's Eve party – it's a transformative experience that combines unforgettable fun with a charitable mission. By offering an all-inclusive package and free parking, we make it easy for you to join us for this 15th annual extravaganza. Don't miss out on the chance to ring in 2024 in style. Get your tickets now and be part of an unforgettable New Year's Eve celebration. Join us at Charm City Countdown and make a difference while creating memories that will last a lifetime. Reserve your tickets and hotel rooms now at CharmCityCountdown.com