Are you ready to ring in the New Year with a bang? Look no further than Charm City Countdown's spectacular annual event! For the past 15 years, we've been hosting the most anticipated New Year's Eve party in the Baltimore, Maryland area. Get ready to make unforgettable memories as we celebrate the arrival of 2024 at the luxurious BWI Hilton hotel. This year promises to be bigger, better, and more exciting than ever before!
**Charm City Countdown: The Ultimate New Year's Extravaganza**
Join us for a night of glitz, glamour, and non-stop entertainment at the BWI Hilton hotel, the perfect setting for Charm City Countdown's 15th anniversary celebration. As the clock strikes midnight, you'll be surrounded by fellow revelers eager to welcome 2024 in style. From live music to top-notch DJs, our event boasts a variety of entertainment options to suit every taste.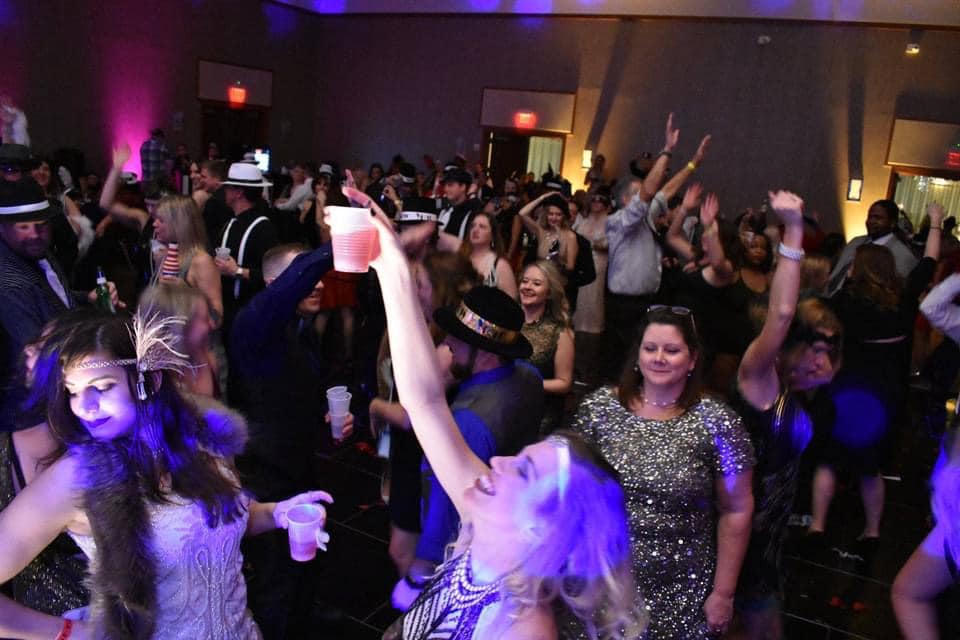 **Unmatched Entertainment**
Dance the night away to the hottest tracks spun by our talented DJs, creating an electrifying atmosphere that'll keep you on your feet all night long. Looking for a live music experience? We've got you covered with an array of performances that'll keep the energy high and the excitement palpable.
**Delicious Dining**
No New Year's Eve party is complete without delectable dining options. Our event offers a culinary journey that will tantalize your taste buds. Enjoy a lavish buffet featuring a diverse selection of cuisines, ensuring there's something for everyone to savor. Indulge in gourmet delights as you mingle and celebrate with friends, old and new.
**Chic Elegance**
As you step into the BWI Hilton hotel, be prepared to be swept away by an ambiance of chic elegance. The venue is meticulously designed to create a sophisticated atmosphere that perfectly complements the grandeur of the occasion. Capture picture-perfect moments against the backdrop of our tastefully decorated event spaces, ensuring your memories are as stunning as the celebration itself.
**Get Your Tickets Now!**
Don't miss out on Baltimore's premier New Year's Eve party! Secure your spot at Charm City Countdown's 15th anniversary bash by visiting our website, charmcitycountdown.com. With limited tickets available, be sure to book early to guarantee your place at the event of the year.
**Make Your New Year's Eve Unforgettable**
Join us for an evening of glitz, glamour, and endless excitement at Charm City Countdown's New Year's Eve 2024 celebration. With 15 years of experience, we know how to throw a party that'll have you talking about it for years to come. Get ready to dance, dine, and toast to new beginnings as we bid farewell to 2023 and welcome 2024 in the most memorable way possible.
**Don't Miss Out!**
Visit charmcitycountdown.com to learn more about the event, explore ticket options, and secure your tickets & hotel room for Charm City Countdown's 15th annual New Year's Eve extravaganza. Get ready to celebrate the New Year in style with Baltimore's finest at the BWI Hilton hotel. This is an event you won't want to miss!
Reply to our Facebook event for important updates.
Say Hello On