Here are some scenes from past Baltimore New Year's Eve Parties.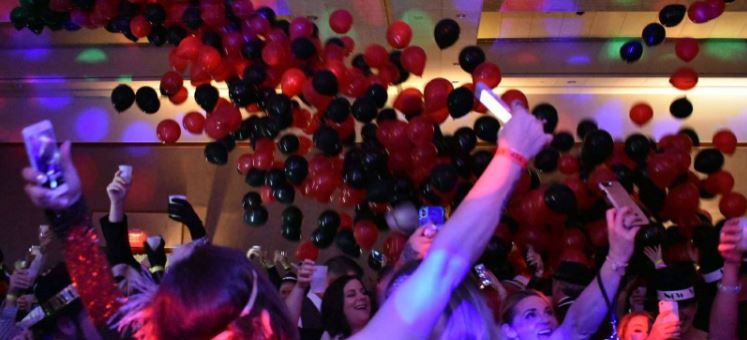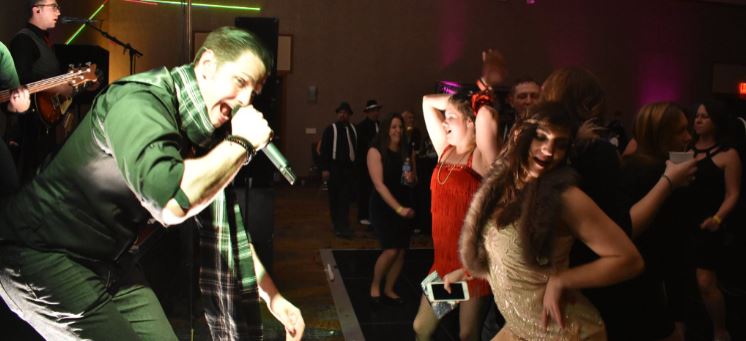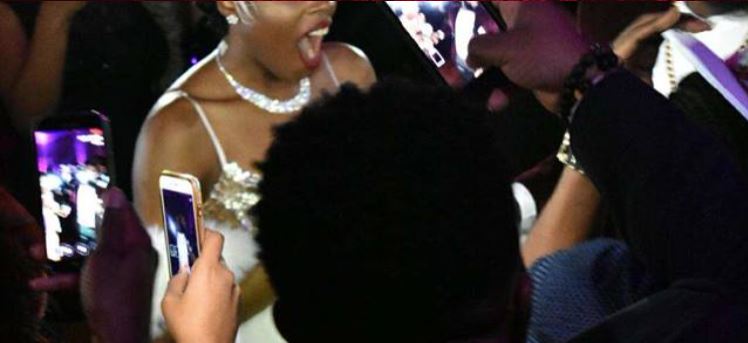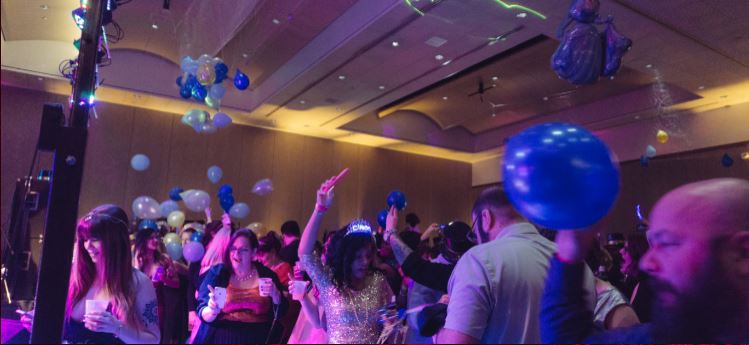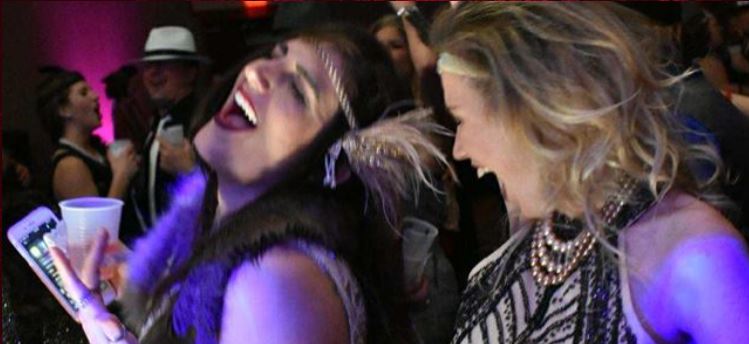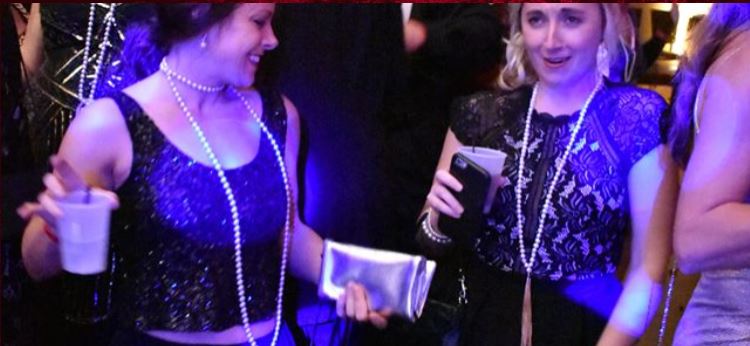 

Exciting Themes



Premium Bars & Gourmet Buffets



Live Music & Entertainment



Live Music & Entertainment



Midnight Champagne Toast & Baltimore's Biggest Balloon Drop

Come spend New Year's Eve at a Renaissance Ball! Share the romance and splendor of the greatest 14th to 17th century European empires in a Grand Ball hosted by the royal families, all tucked into the modern Hilton BWI. Think Renaissance Festival meets Cinderella's Ball. Dress in period Renaissance costumes, fun cosplay, Ren Fest style outfits or today's finest evening wear. The people-watching will nearly be as much fun as dressing up!
Expect the finest food and drinks, spectacular entertainment, photo ops and special surprises. This will be the most dazzling time traveling adventure to begin your new year!
ABOUT THIS BALTIMORE NEW YEAR'S EVE CELEBRATION
We pride ourselves on providing you with the best New Year's Eve Party available anywhere. People come to Baltimore from everywhere to experience our NYE Celebration, and we are delighted to provide the most exciting extravaganza, with the best food and bar, best entertainment, more options, more surprises, and the absolutely best value in Town! It's what to do for New Year's Eve!
Click Here for our fabulous MENUS.
Click Here for our ENTERTAINMENT OPTIONS.
STEP INTO A WORLD OF ENCHANTMENT AND ELEGANCE
Dine, Dance, Drink and Dream as we bid adieu to 2023 and welcome the dawn of 2024? Look no further than the Charm City Countdown—the most anticipated New Year's Eve event in Maryland, set to take place on **December 31st, 2023** at the prestigious HiltonBWI  in Linthicum Heights, Maryland. Get ready to be transported back in time at the Royal Renaissance Ball, where sophistication meets revelry in an unforgettable night of celebration.
Unlocking the Magic of the Royal Renaissance Ball
The Royal Renaissance Ball theme promises an opulent and majestic atmosphere that combines the grace of renaissance aesthetics with the vibrant energy of a New Year's Eve bash. As you plan your countdown to 2024, here's how you can enhance your experience and make the most of this spectacular event:
Dress Code: Fashion is a central theme in Paris, both now and in history. Period or Fantasy costumes and welcome: Louis XVI, Napoleon, Marie Antoinette, French colonial soldiers, French Pirates or Musketeers, French Maid, steampunk, French Foreign Legion. Traditional French garb will fit in nicely. But if you want to dress up to the 9's, THIS IS THE YEAR TO DO IT! Paris is home to world's most renowned designers like Chanel, Louis Vuitton, Hermes, Givenchy, YSL, and Dior, to name a few. So a super elegant parade of fashion would be spot on for this year.
A costume IS NOT REQUIRED for admission OR to have fun at this Baltimore New Year's Eve party! But it might just be cool. Check out our Pinterest Page for some inspiration or our FAQs for a more complete discussion of What To Wear. It's the most fun of all the New Years Eve Parties!
TOP TEN REASONS TO PARTY WITH US
 Party Zones Galore: With 16 unique party zones, each exuding its own charm and ambiance, you'll find something that resonates with every taste and preference.

Unrivaled Entertainment: Immerse yourself in the captivating performances of live bands that will have you dancing the night away, and let the tunes of multiple DJs create an electrifying atmosphere you won't forget.

Silent Disco Sensation: Experience the silent disco phenomenon—a unique opportunity to dance to the beat of your own rhythm, a perfect harmony for this historical-themed event.

Karaoke Extravaganza: Embrace your inner superstar at the karaoke zone and sing your heart out as you bid farewell to the old year.

Elegance and Eats: Indulge in a night of culinary delights and savor a lavish feast fit for royalty. Your taste buds will be treated to an array of delectable dishes that reflect the essence of Maryland's culinary prowess. Shrimp, Crab Dip and Oysters. Plenty of delicious food for non-seafood types, too. And that's our Main Event Menu!

Sparkling Spirits: Immerse yourself in the luxury of a four-and-a-half-hour open bar, where premium libations will flow freely to elevate your celebratory experience. Specialty Bars including Shooter Bar, Martini Bar, Coffee Bar and Wine Bar. Started as an experiment, now a standard feature of our Main Event and VIP Tickets!

Maryland Magic: Situated at the Hilton BWI in Linthicum Heights, Maryland, the event is a true tribute to the local charm. Maryland's spirit is seamlessly woven into every aspect of the celebration, offering you an authentic and unforgettable experience. New Years Eve hotel rooms at BWI Hilton for Only $139, including breakfast! Weekend packages available. Free Parking and Free Coat Check for all guests.

Charm of Baltimore: Just a stone's throw away from Baltimore, the event provides the perfect opportunity to explore the city's unique blend of historic charm and modern vibrancy. Extend your stay and make your New Year's celebration a weekend to remember.

New Year, New Memories: Capture the magic of the moment with friends and loved ones as you usher in the New Year in grandeur. Let the memories of this night be etched in your heart forever. Be part of he biggest and most exciting balloon drops anywhere!

Party With A Purpose: Your ticket supports charity. Charm City Countdown is run by and supports the programs of Caring Communities, a 501c(3) Charitable organization, that specializes in disability training and awareness, respite care training for families of children with disabilities, and disability-related consumer expos.
Caring Communities Presents Charm City Countdown New Years Eve Baltimore Style. We transport you to a Royal Renaissance Ball at the height of the Golden Age, to dine, dance, drink and dream in multiple party zones representing a variety of Renaissance-era icons, kingdoms and historical periods! Think about the lavish lifestyles of the patrons of science and art of the Italian Renaissance, the architecture of the French Renaissance and the literature of the English Renaissance all rolled into one evening: A Royal Renaissance Ball!
What a great way to celebrate New Year's Eve in Baltimore!
We're reimagining each room into a different Renaissance theme. Be entertained at a famous palace where kings sat upon thrones, or shake it up at a well known cabaret. All this, plus the tastiest food, modern drinks and classic favorites plus unique entertainment and great dance music. You are welcome to dress for the red carpet in elegant NYE cocktail attire or in your Renaissance historical, traditional or fantasy garb.
The Renaissance itself is a vast 300+ year pan-Europe period encompassing many generations, countries and peoples. There are many options to dress for A Royal Renaissance Ball, feel free to use your imagination. Check out our Pinterest page for lots more inspiration:
Check out the Features of this Amazing Baltimore, Maryland, New Year's Eve Celebration
Here's what everyone is saying about Charm City Countdown New Year's Eve Charity Gala: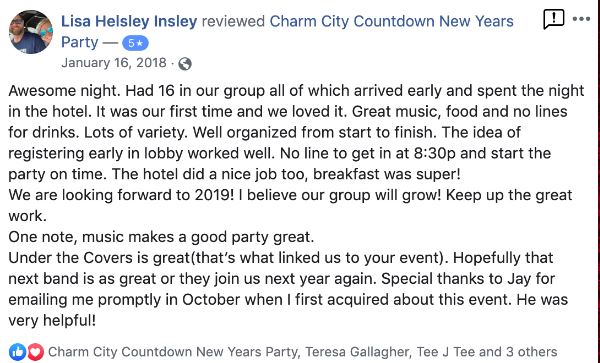 Join the Charm City Countdown mailing list for all the latest details, info and deals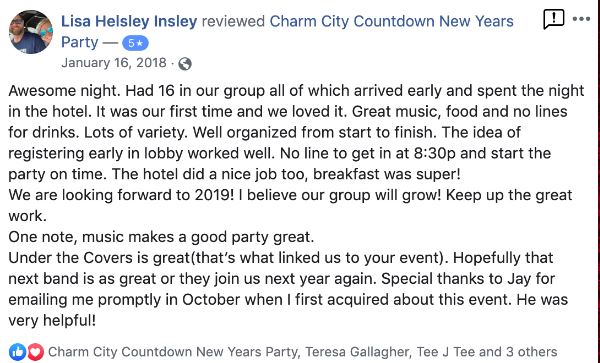 Caring Communities is a 501c(3) charitable organization based in Sykesville, MD that produces the World of Possibilities Disabilities Expo, the largest event of its kind in the Mid-Atlantic Region! Caring Communities offers support, activities, education for thousands of individuals with disabilities and those who love and serve them in Maryland, DC and Northern Virginia. Our training, education, publications, and events improve the quality of life for children and adults regardless of the nature or severity of the disability to help them achieve economic self-sufficiency and promote inclusion to enjoy full participation in society.
Thank you to our sponsors for supporting our charity: