Open Bar, Gourmet Buffets, Live Bands and DJs, 12 Party Zones
Baltimore New Year's Eve Spectacular Celebration
This Year's Special New Year's Eve Party Theme:
ONE NIGHT IN PARIS: A Parisian Fantasy

Here are some scenes from past Baltimore New Year's Eve Parties.
---
Exciting Themes
Premium Bars & Gourmet Buffets
Live Music & Entertainment
Over 12 Different Party Zones
Midnight Champagne Toast & Baltimore's Biggest Balloon Drop

ONE NIGHT IN PARIS: A Parisian Fantasy
Come spend New Year's Eve in The City of Lights, Paris, and save the airfare! Share the romance and mystery of the world's most magical city, sample the food, the sounds, the ambiance of historic Paris, all tucked into the modern Hilton BWI. Dress in period costumes from many French historical eras, or today's finest evening wear. The people watching will nearly be as much fun as dressing up.
Expect the finest food and drinks, spectacular entertainment, photo ops and special surprises. This will be the most dazzling time traveling adventure to begin your new year!
Caring Communities Presents Charm City Countdown New Years Eve Baltimore Style. We transport you to PARIS, France, to dine, dance, drink and dream in multiple party zones representing a variety of Parisian icons, districts and historical eras! Think American in Paris, Marie Antoinette, Midnight in Paris, Moulin Rouge and every other movie about Paris all rolled into one evening: One Night in Paris: A Parisian Fantasy!
What a great way to celebrate New Year's Eve in Baltimore!
We're reimagining each room into a different Paris icon, locale or historical venue. Sit at a quaint street cafe or sip wine on the Left Bank. Stroll the Champs-Elysees. Be entertained at a famous palace where kings sat upon thrones, or shake it up at a well known cabaret. All this, plus the tastiest food, modern drinks and classic favorites plus unique entertainment and great dance music. You are welcome to dress for the red carpet in elegant NYE cocktail attire or in your favorite French historical, traditional or regional garb.
Dress is of course central to our Paris theme. Paris has been the center of fashion design for over 100 years, and dozens of top designers work and sell fashion throughout the city. So top fashion is always in vogue. But Paris, called the City of Lights, has been a diverse metropolis for centuries. Traditional French peasant wear, striped shirts with berets, and parasol dresses would work well. Also period dress from the 1950's, 1930's, and 1900's is welcome. So are 18th century costumes, dance hall outfits and retro-historical Steampunk outfits. There are many options to dress for One Night in Paris. Check out our Pinterest page for lots more inspiration:
Check out the Features of this Amazing Baltimore, Maryland, New Year's Eve Celebration.
Here's what everyone is saying about Charm City Countdown New Year's Eve Charity Gala: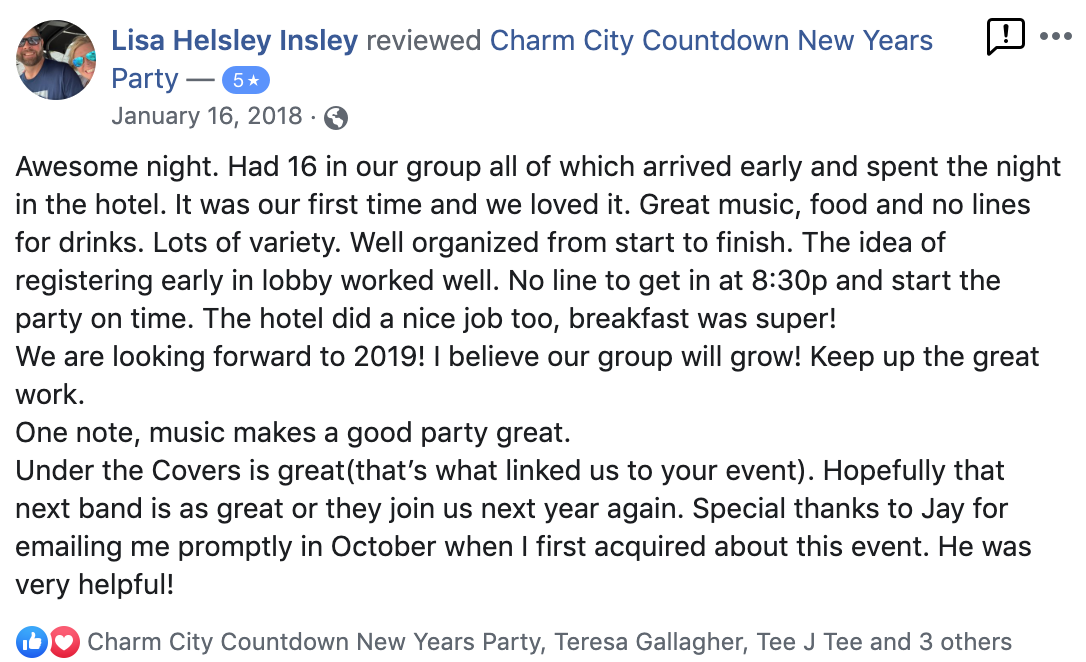 Caring Communities is a 501c(3) charitable organization based in Sykesville, MD that offers support and activities for thousands in disabled communities in Maryland, DC and Virginia. Through training, education, publications, and events--the quality of life for disabled children and adults can be improved regardless of the nature or severity of the disability to help them achieve economic self-sufficiency and promote inclusion to enjoy full participation in society.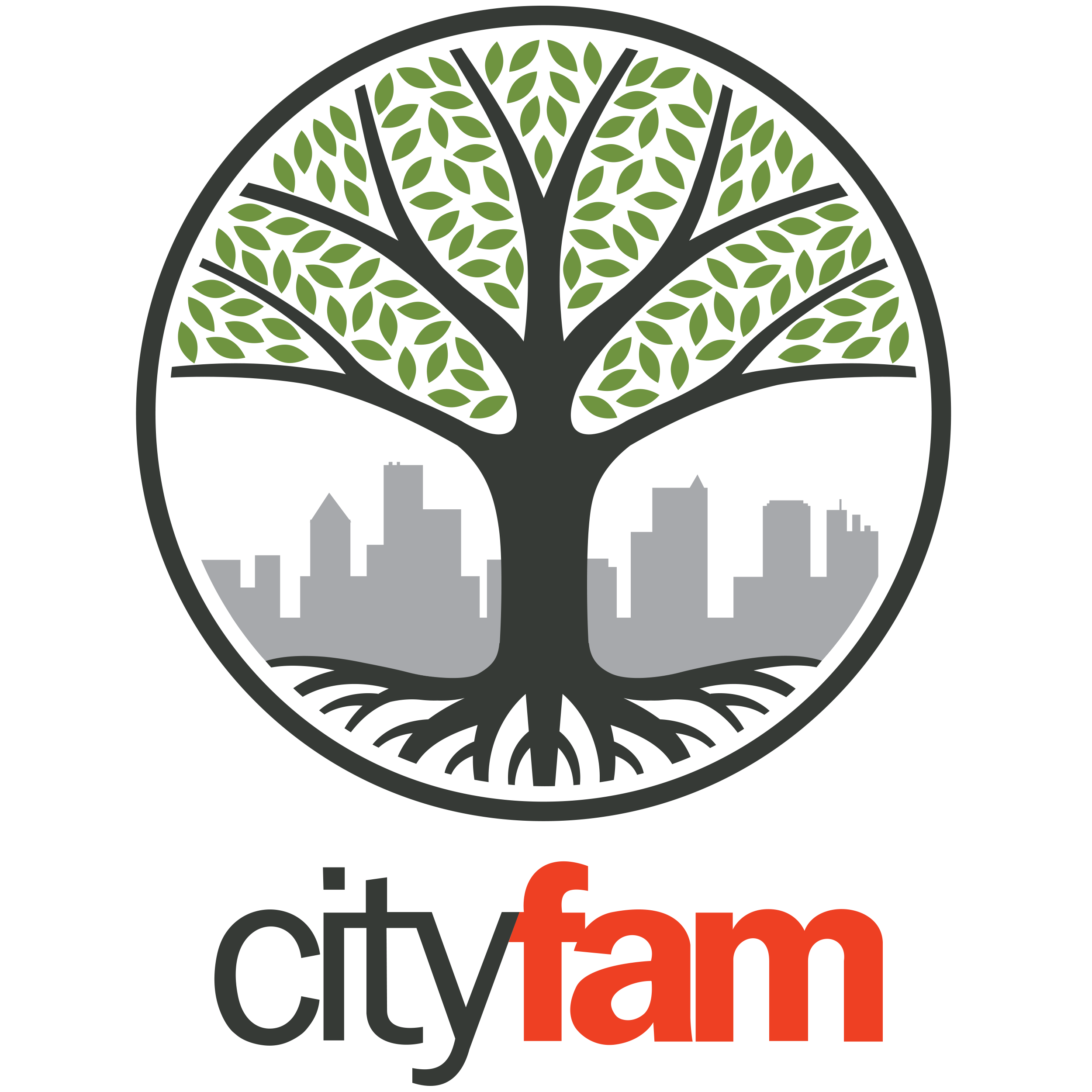 CityFam Baltimore is a 501c(3) charitable organization based in Baltimore City that connects people with purpose through volunteerism, social events and a support system entrenched in doing life together. As a trusted partner to organizations in need, and a friend to those looking for healthy relationships--CityFam is proud to serve the communities in and around the Baltimore area.
Thank you to our sponsors for supporting our charities: