NOTICE to our loyal customers:
We have been planning our annual New Year's Eve Gala since January, and we did still intend to host this event. Currently, due to the pandemic, Anne Arundel County has not entered Stage 3 Recovery, and all events must end by 10:00 PM. Now with the Governor's recent prohibition on gatherings over 25 persons, we are sadly forced to cancel this year's celebration. Paid tickets will be refunded or switched to next year's event, December 31, 2021.

Baltimore New Year's Eve Spectacular Celebration
Here are some scenes from past Baltimore New Year's Eve Parties.
---
Premium Bars & Gourmet Buffets
Live Music & Entertainment
Over 12 Different Party Zones
Midnight Champagne Toast
CDC-Recommended Precautions in Place

This Year's Special New Year's Eve Party Theme:
MARYLAND MASK-QUERADE
This will be a New Year's Eve like no other! Hopefully, right? Say goodbye to 2020, and welcome 2021 in style.
This year's celebration will be a bit different than past years. Our capacity is smaller, so there will be fewer tickets available. All tickets this year will be VIP, so the whole celebration will offer the VIP menu and access to all areas. The menu is a bit different, offering individually packaged appetizers and fully plated meals, extra seating and tables designed to allow appropriate social distancing. Face masks will be required when you're not eating and drinking, and dancing at your table will be encouraged. But we are arranging some first class entertainment, as we always do!
We are trying hard to bring you the best party and best value for New Year's Eve, given the constraints of the global pandemic, State of Maryland regulations and those of Anne Arundel County. Some elements will be the same as past years, some quite different. Our goal is to help celebrate the dawning of a new year and ushering out one that has beset with problems.
Dress will be formal to party chic. Face coverings are required upon entrance and everywhere that you're not actually eating and drinking. We will be asking for social distancing and taking many other precautions. It's New Year's Eve, so dress like you're on the Red Carpet, showing everyone that despite months of quarantine and isolation, Baltimore still knows how to "put on that party dress."
Check out the Features of this Amazing Baltimore, Maryland, New Year's Eve Celebration.
Here's what everyone is saying about Charm City Countdown New Year's Eve Charity Gala: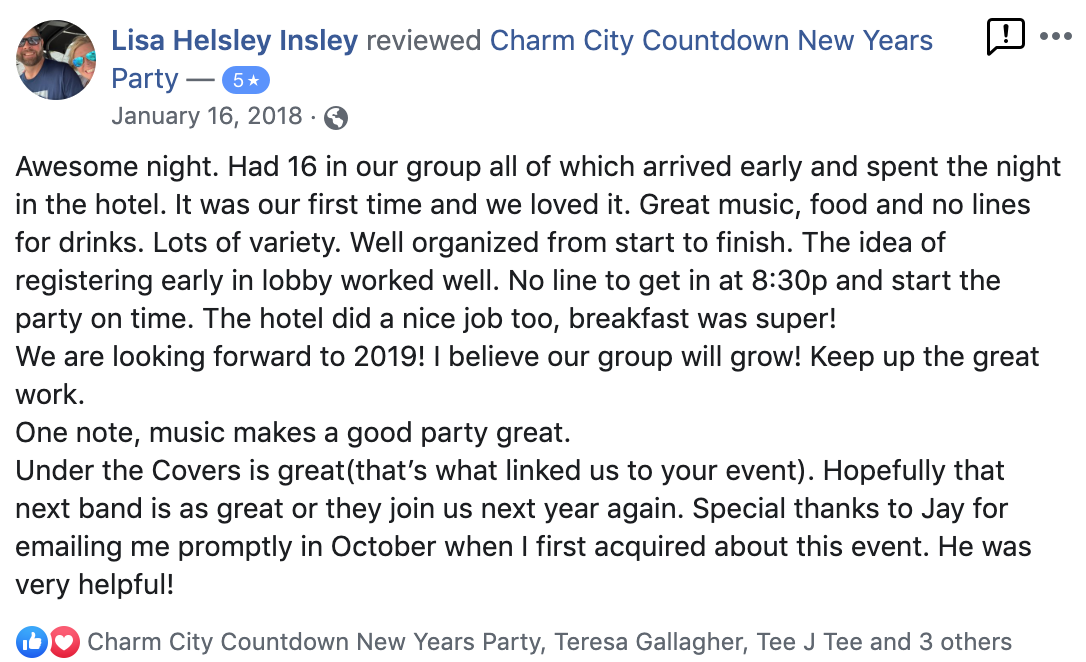 Caring Communities is a 501c(3) charitable organization based in Sykesville, MD that offers support and activities for thousands in disabled communities in Maryland, DC and Virginia. Through training, education, publications, and events--the quality of life for disabled children and adults can be improved regardless of the nature or severity of the disability to help them achieve economic self-sufficiency and promote inclusion to enjoy full participation in society.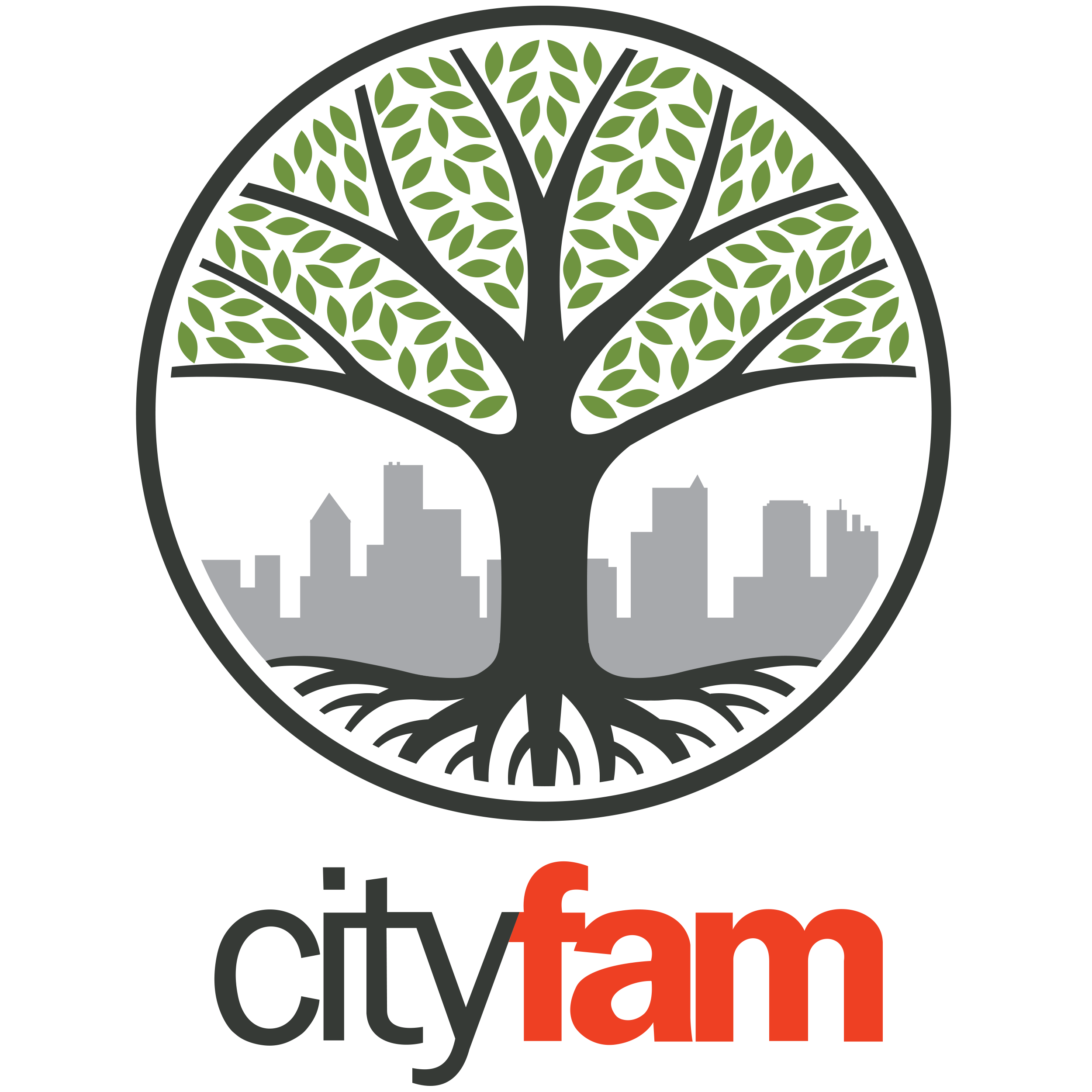 CityFam Baltimore is a 501c(3) charitable organization based in Baltimore City that connects people with purpose through volunteerism, social events and a support system entrenched in doing life together. As a trusted partner to organizations in need, and a friend to those looking for healthy relationships--CityFam is proud to serve the communities in and around the Baltimore area.