NEW YEAR'S EVE ENTERTAINMENT
Not only does your NYE Gala ticket include all of your drinks and food, but it also includes entertainment from some of the best performers from Baltimore and around the world!
The 2020 New Year's Eve LINE UP!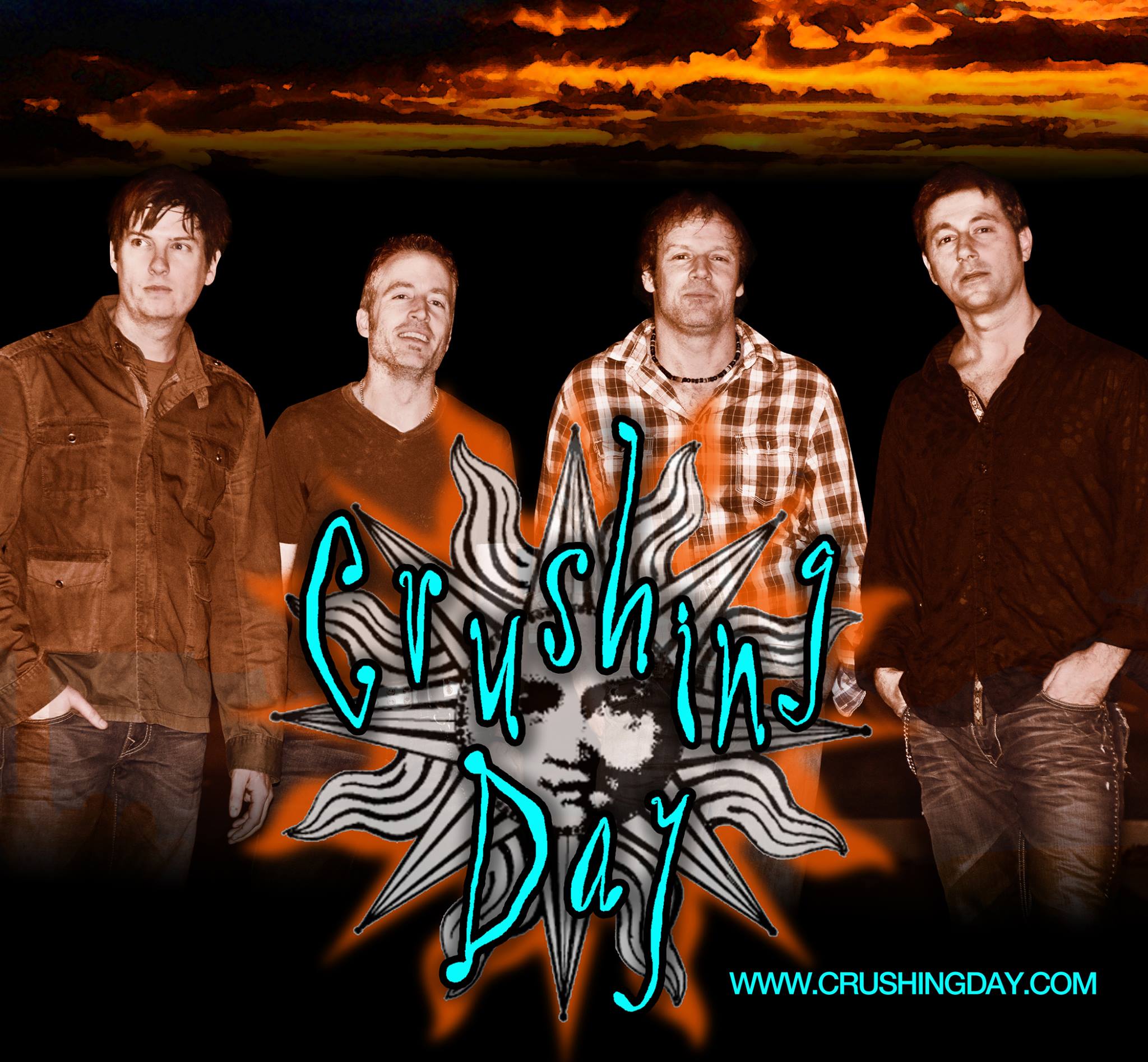 BACK BY POPULAR DEMAND!
CRUSHING DAY IS BACK AGAIN, joining us for a high-energy rock show filled with dance tunes, old favorites and the newest hits. Perfect for new Years Eve!
Since 1993 Crushing Day has been in the forefront of the Baltimore music scene, playing over 200 shows per year. Though mainly concentrated in the Baltimore/Annapolis area, they regularly visit Ocean City, MD and have traveled the East coast from Killington, VT to Key West, FL.

Appearing in The Carnivale Ballroom. Check out their web site.
RETURN PERFORMANCE!
Imagine the soul and performance value of James Brown with the innovation and technology of todays dj'd parties! In comes Mr Bow Tie (djlilmic) and his band "The The Piece Suit" with drums, piano/keys and bass guitar. This band offers the best of both entertainment options, Band & DJ, but better! The band will be playing up beat party music spanning all genres and decades for a 3 hour set from 11p-2am. The band's repertoire spans from George Michael, to 50 Cent back to Rhianna to Queen; the non stop energy and playful interaction with the crowd will make this a truly unique experience.
Appearing in Twilight Ballroom.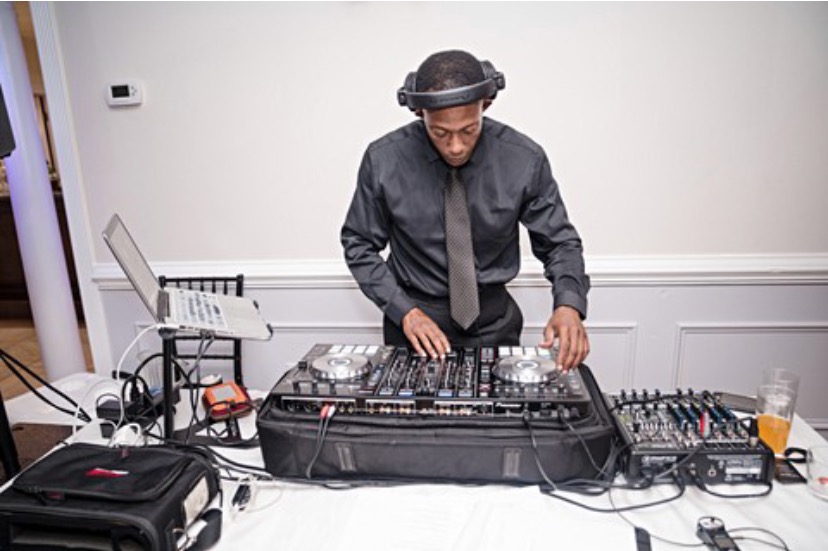 WELCOME BACK!
DJ INFAME is in high demand in the Maryland, Washington DC, and Virginia Area. At a very young age, Infame's love for music led him to the 1s & 2s where he could showcase his hip-hop passion and DJing talent. He started his business by DJing at weddings, family reunions, cookouts and neighborhood block parties where Infame developed an ear for music in a wide range of genres and time periods.
While in college Infame worked as the college's radio station manager. This position provided him with the opportunity to compliment his DJing ability with "radio personality" and learn more about the business of music. Infame capitalized on this position through the promotion and distribution of mix tapes, and through his title as the campus' 'Official Party DJ.' DJ Infame entered into the Baltimore-DC entertainment nightlife under the tutelage of DJ Quicksilva (93.9 WKYS).
Through perseverance, determination and hard work, Infame was invited to join alliances with Street Jock U.S.A. (alongside DJ Lil Mic of XM Radio, DJ Reddz of 95.5 WPGC, Supa DJ Big L, and DJ 5 Starr the General of 88.9 WEAA) and the Legion of Doom (one of the biggest DJing networks in Atlanta, Georgia). DJ Infame has also been blessed with the opportunity to be a part of the Atlantic Records Elite DJs Coalition which is a special group of record breaking DJs nationwide. With his 'Infamous Style that makes the Crowd Go Wild,' Infame's list of clientele for his musical services include Ray Lewis, Samari Rolle, Carmelo Anthony, Sam Cassell, Mario, Paula Campbell, T.I., Jadakiss, Jazmine Sullivan, Idris Alba, Terrell Suggs and TLC. Infame also works with Downtown Locker Room (DTLR), Timothy Deans Restaurant/Lounge, Bourbon Street, Layla Lounge, Republic Gardens, Lux Lounge, Eden Lounge, Velvet Rope and Red Maple.
DJ Infame, noted for his exceptional song selection, creative blends, unique swagger and charisma, is without a doubt one of the area's most reputable DJs.
Appearing in MOONLIGHT IN PARADISE DANCE CLUB
Check him out on Facebook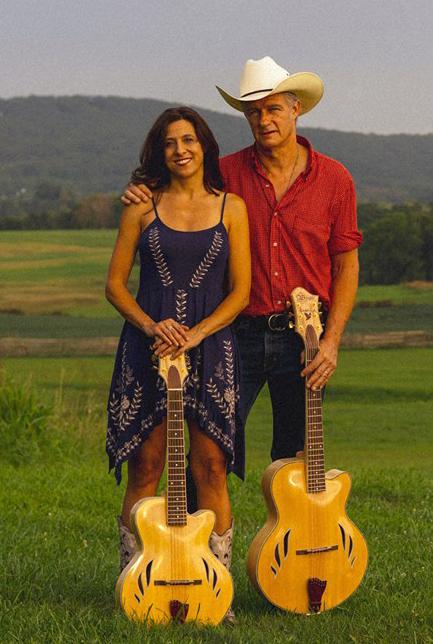 BY WAY OF NASHVILLE!
Ro Younkins, a multi-talented, gifted musician began her career at 15 years old as the lead female vocalist for "Ashtin Golt" a premier mid-Atlantic show-band, and after a 20 year stint, began a solo career playing country music. Ro brings an accomplished, soulful, and dynamic vocal talent to the country music she was raised on and loves.
East coast guitarist, Duffy Kane (Freedomtrain Records), recently released his latest CD "Deadman Walkin'" which reached #8 on the billboard blues charts. He has toured America since 1987 and has been described as "an American original" of "international caliber". Kane is an American guitar stylist of exceptional ability.
Together "Duffy and Ro" blend the styles of modern country, Americana, and traditional American music into a mix of beautiful vocal harmonies and well constructed guitar duets while bringing new life and a fresh perspective to tunes of yesteryear. Their music is sure to inspire and warm the heart of any listener.
Appearing in Palazza Grassi Lounge (VIP Only) on the 11th Floor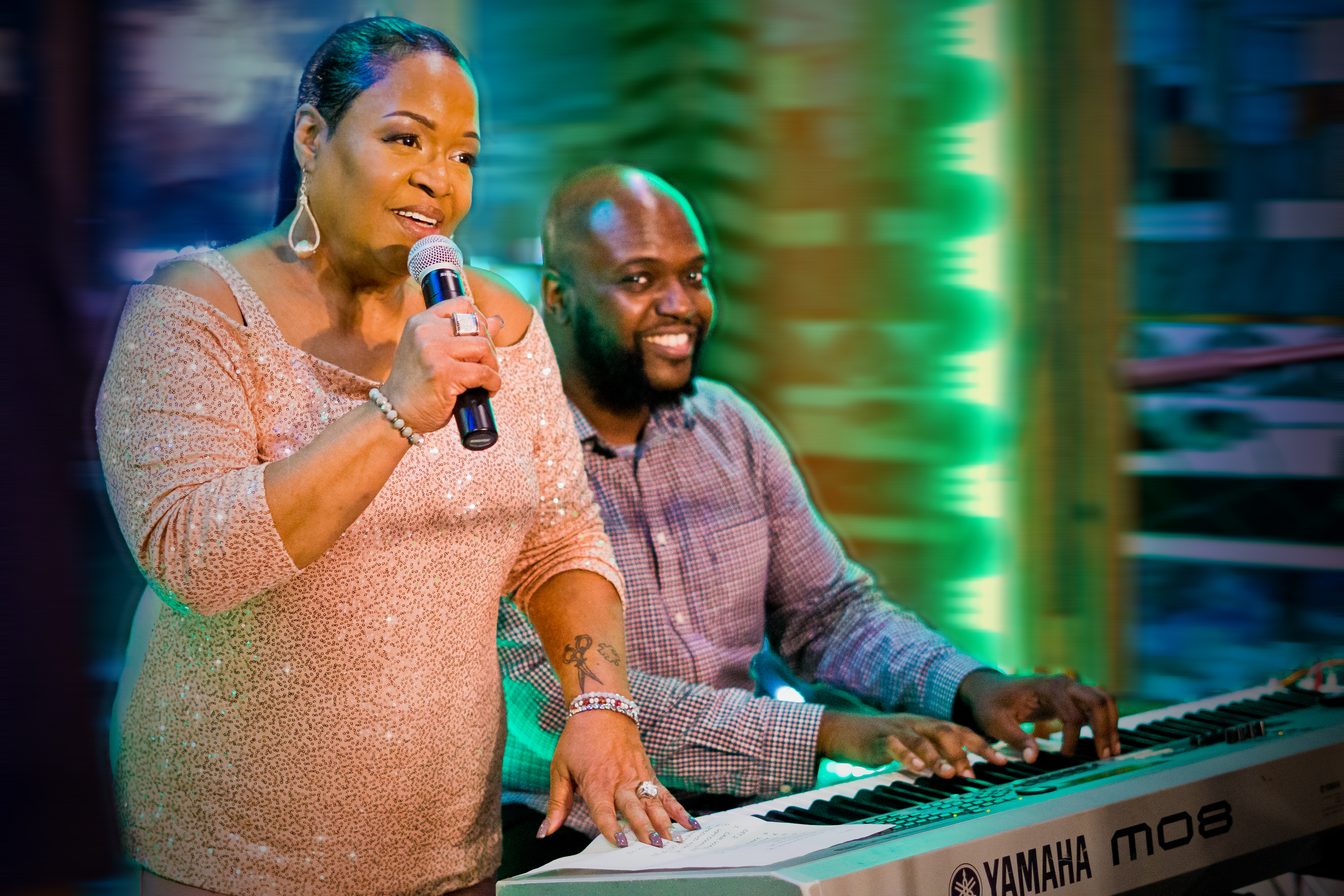 Beverly Robinson and Justin Taylor met teaching music, and they are part of the hottest new R&B band in Baltimore, Fired Up.
Born and raised in Detroit, Michigan, Beverly was exposed early to the Motown Sound with influences in soul, jazz, blues, R&B, and Gospel. Having done background vocals for Isaac Hayes and scores of others in the music industry, it presented her with the opportunity to travel the world singing and recording. She was lead singer and manager to the band "Raw Silk" and opened for the likes of Natalie Cole. She has shared a stage with Gospel great Marvin Sapp, provided background vocals for Shirley Caesar, opened for The Five Blind Boys, The Wonder Boys and Bunny DeBarge.
Justin Taylor is a Towson University graduate, with a degree in Jazz Studies and Commercial Music has been performing for over 24 years on both local and national stages with some of the music industry's most prolific and well known artists in jazz, gospel and R&B. He has performed or opened for artists such as Grammy Winning saxophonist Kirk Whalum, Grammy nominated R&B & Hip Hop artist Jaheim, Contemporary R&B and Pop singer K'Jon, Baltimore's very own National recording artists Maysa Leak and national recording saxophonist Corinthia Cromwell, Tim Warfield, Warren Wolf, Eddie Hrybyk and several other prominent local and national artists. Because of Justin's versatility, He is one of Baltimore's most sought after young pianists who is making his mark in this great art form called music.
Appearing in STARLIGHT PIAZZA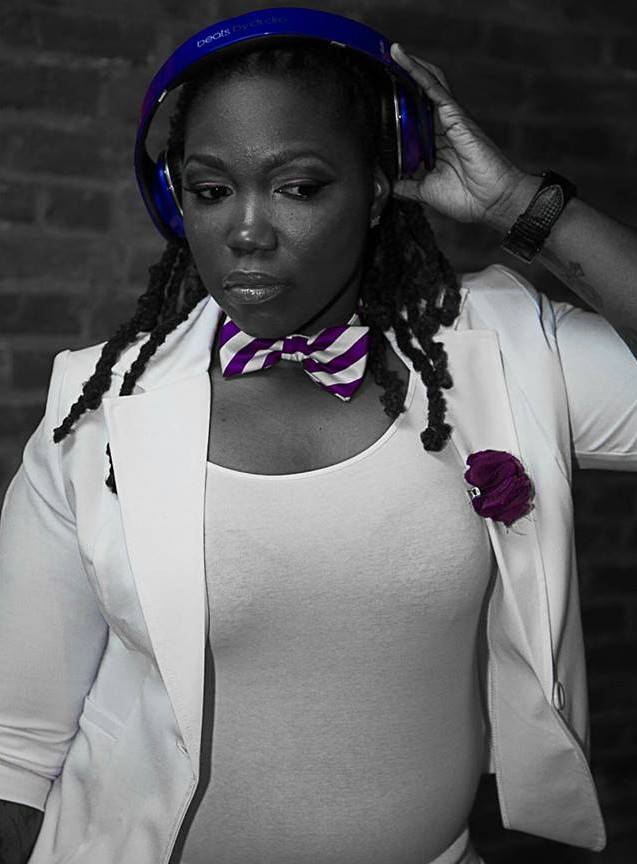 DJ Lady Mysterious was born and raised in Baltimore, Maryland. She has been Djing since the age of 13. Lady Mysterious had a dream to play music for the world to hear. She broke through the male dominated industry over 19 years ago and refuses to look back. Lady Mysterious grew up listening to plenty of DJ legends such as DJ Cocoa Chanelle, Spinderella, Jazzy Joyce, and many others. It was legends from her own town which lead her to creating her own style of blending music to become "Baltimore's Gem". Lady Mysterious has Djed with some of the biggest DJ's, promoters, and celebrities thus far over the world and continues to strive for greatness. She was featured in Slantress Magazine which focuses on the empowerment of black women and also awarded a WOP (women of Power) certificate for being a young black entrepreneur for Baltimore City. Lady Mysterious is setting goals to reach greatness and hopes to pass her legend onto anyone that strives to step above and beyond the average expectations.
Performing in Twilight Ballroom.
DJ Paul has over 200,000 songs in his massive Karaoke Library and is a regular at Charm City Countdown! Appearing in Stardust Lounge , he will let you sing or just watch the fun!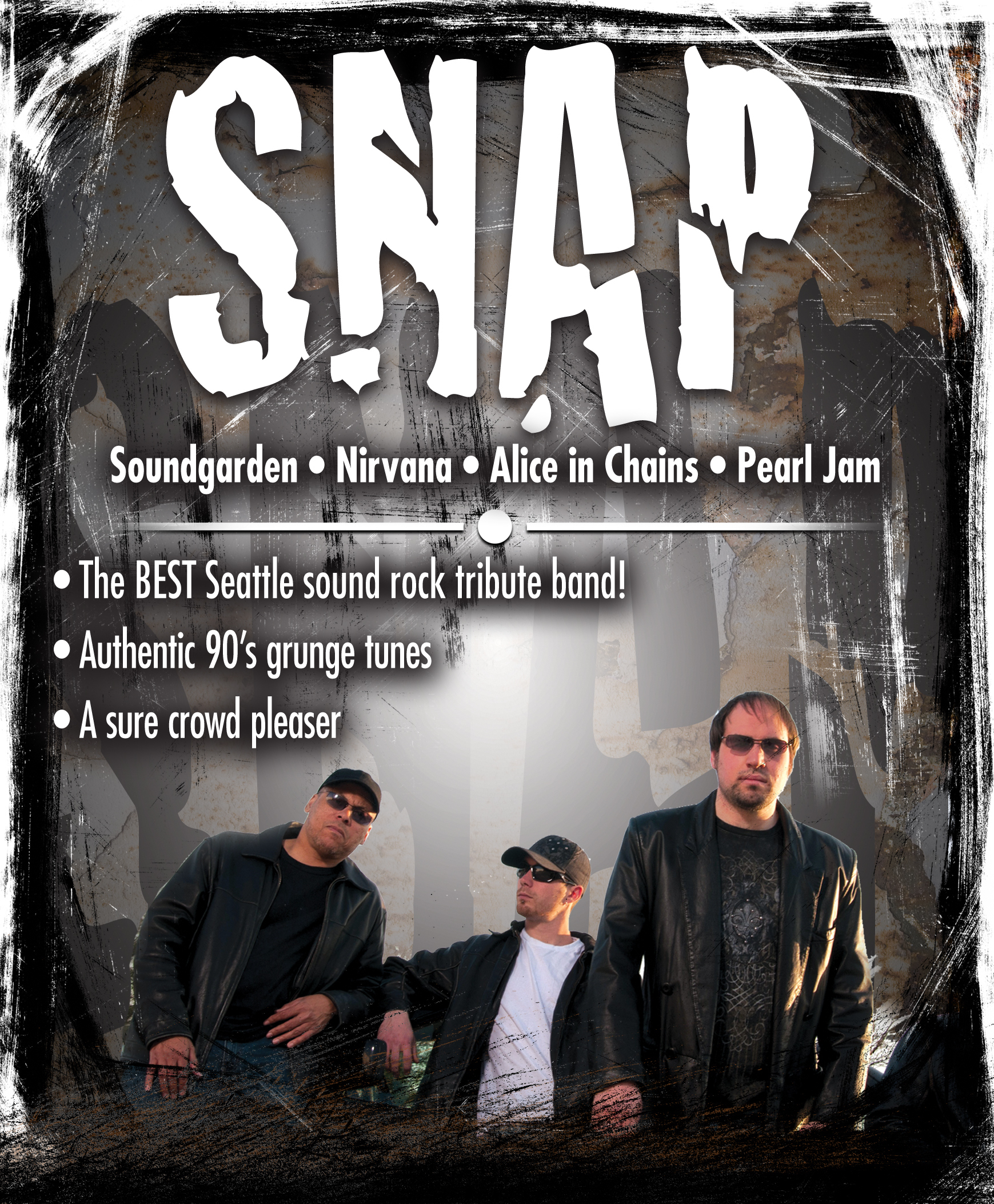 All your favorite Seattle tunes, grunge and post-grunge, performed by Leftstronger front-man Jesse Magee and his S.N.A.P. Seattle tribute act. Soundgarden, Nirvava, Alice In Chains, Pearl Jam and more! Come and chill in the Sound Garden Venezia!
Check out their web page and their Facebook page.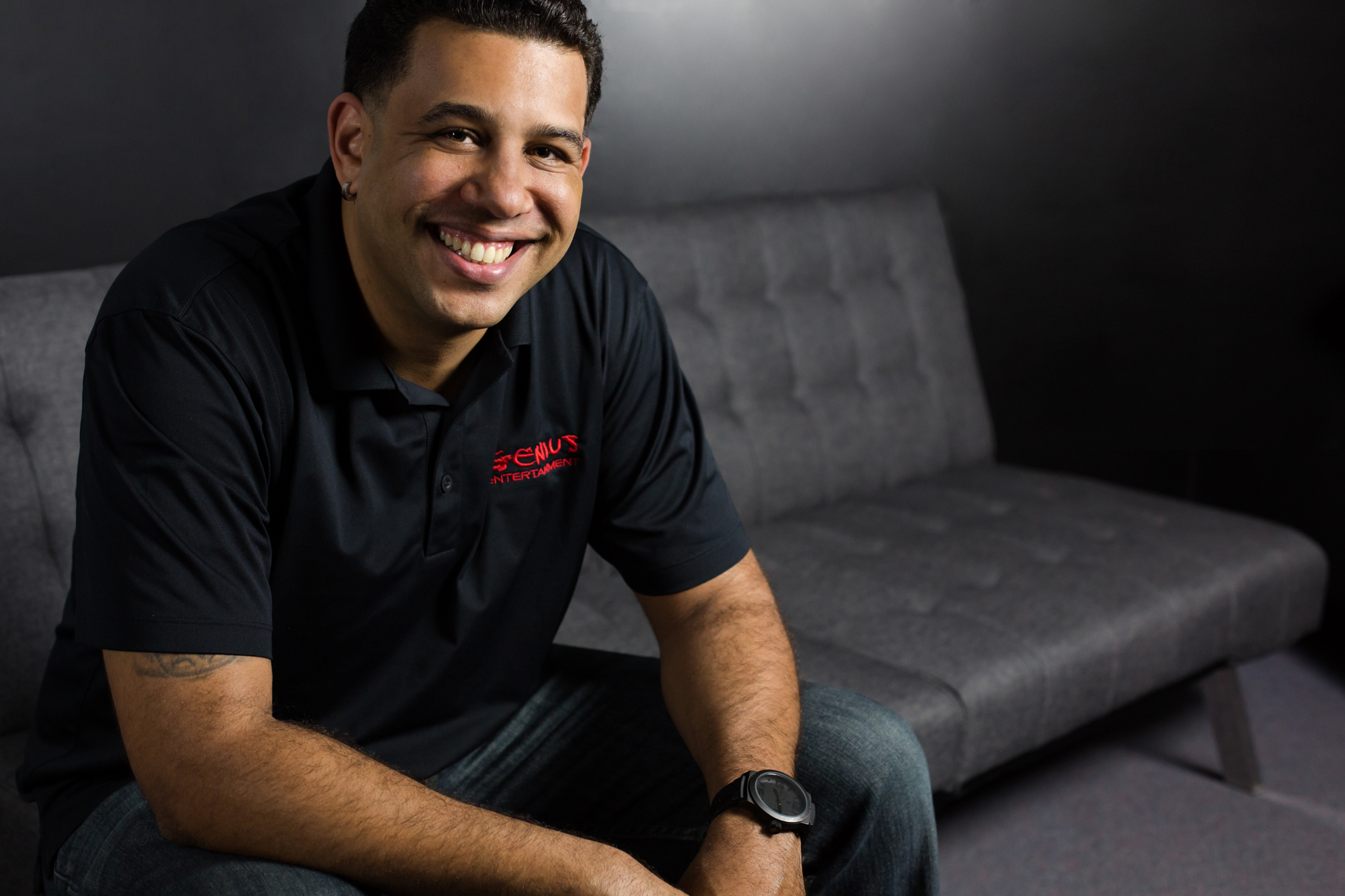 BACK AGAIN!
Jarad "DJ Genius" Bowens is a True "Party Rock" DJ from Gainesville FL. He has been DJing for 15 years and owns a Mobile DJ Company called Genius Entertainment. Playing mostly Hip Hop, Funk, and Soul hits...he can turn out ANY event and play ANY style of music to make sure the dancefloor is always full! Spinning tunes in between live band sets in CARNAVALE BALLROOM.
Visit his website: https://geniusdjs.com//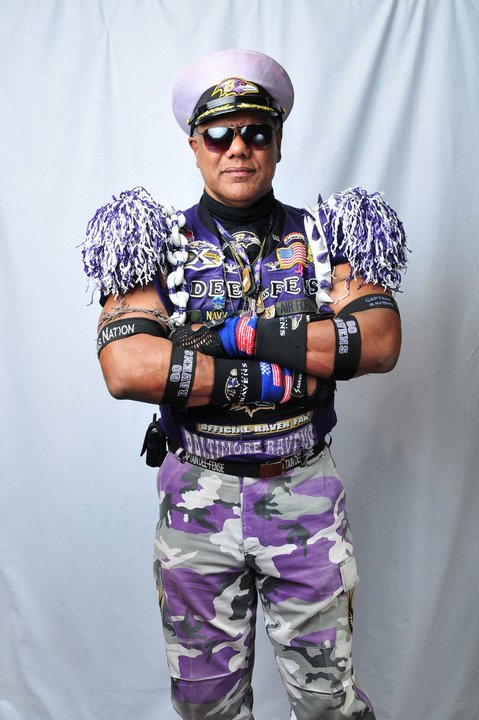 THE CAPTAIN RETURNS!
Captain Dee-Fense is the #1 Ravens Superfan, a community servant, motivational speaker and all-around nice guy! He'll chat Ravens or any other topic with you, so stop him, take a picture, shake his hand, and let some Baltimore magic rub off!
Visit his website: captainfeefense.com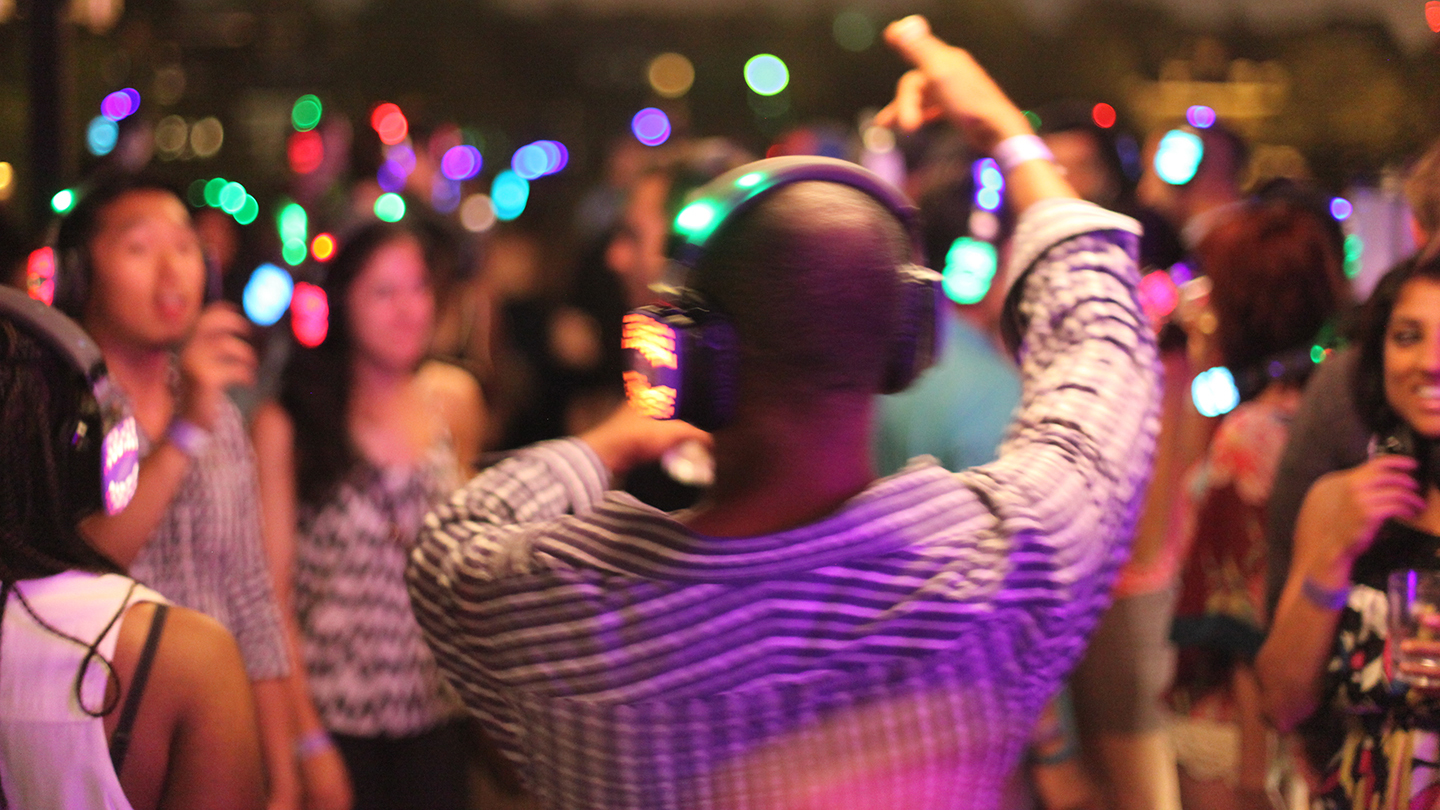 BACK FOR 2020!
Enter the Silent Disco, put on our over-ear headphones, dial up one our 3 channels, and get down! The latest technology, comfortable, cool, different. We'll have a DJ in the room, plus other music channels, so you can dance to a different tune than the folks next to you. You gotta try this!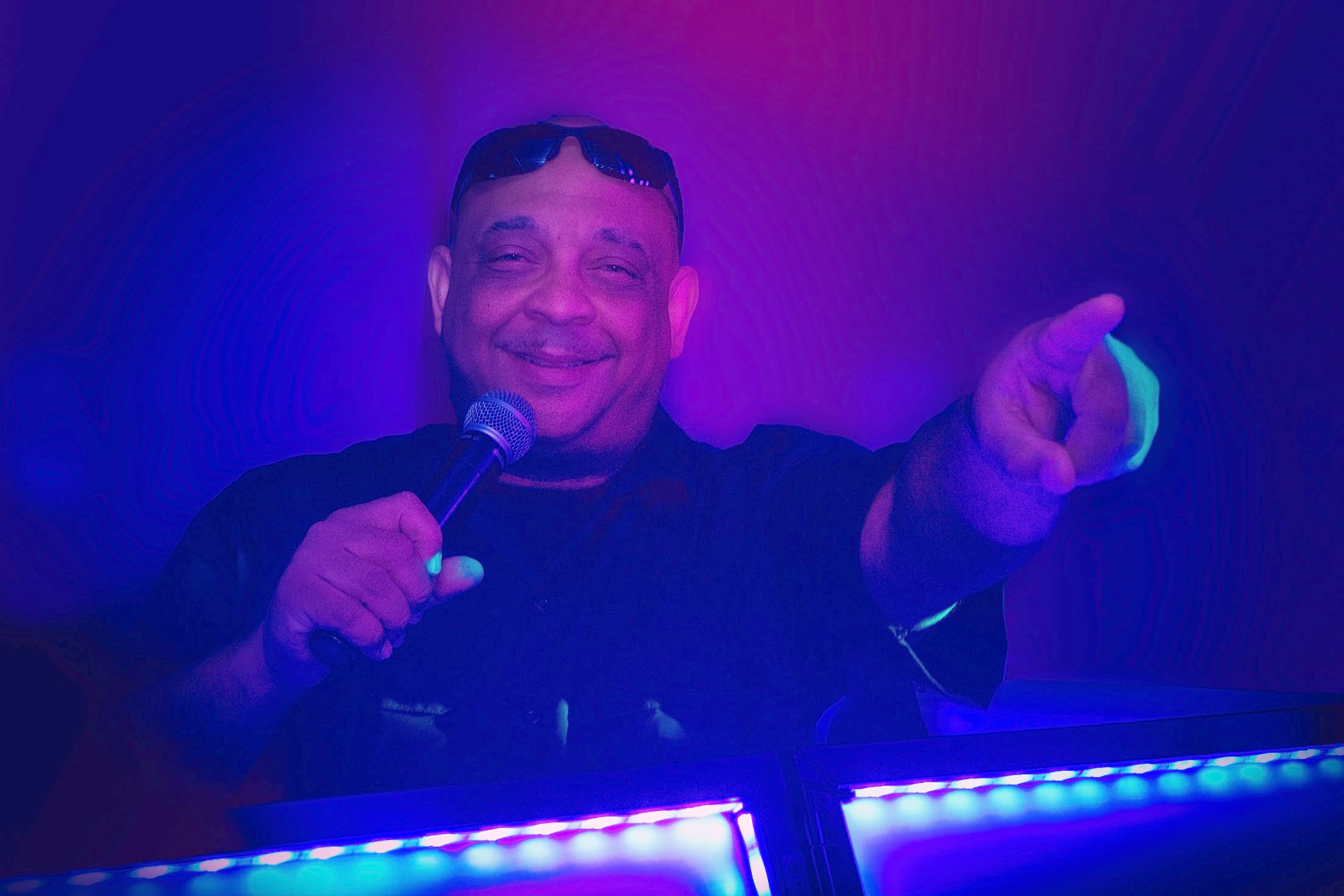 Just Added!
DJ Randy is the man with the plan when it comes to professional DJ services. Based in Baltimore, Randy owns Events-4U and handles a wide variety of entertainment services for weddings, corporate and special events.And Randy really knows how to rock! He'll be spinning tunes and providing the atmosphere for our Silent Disco!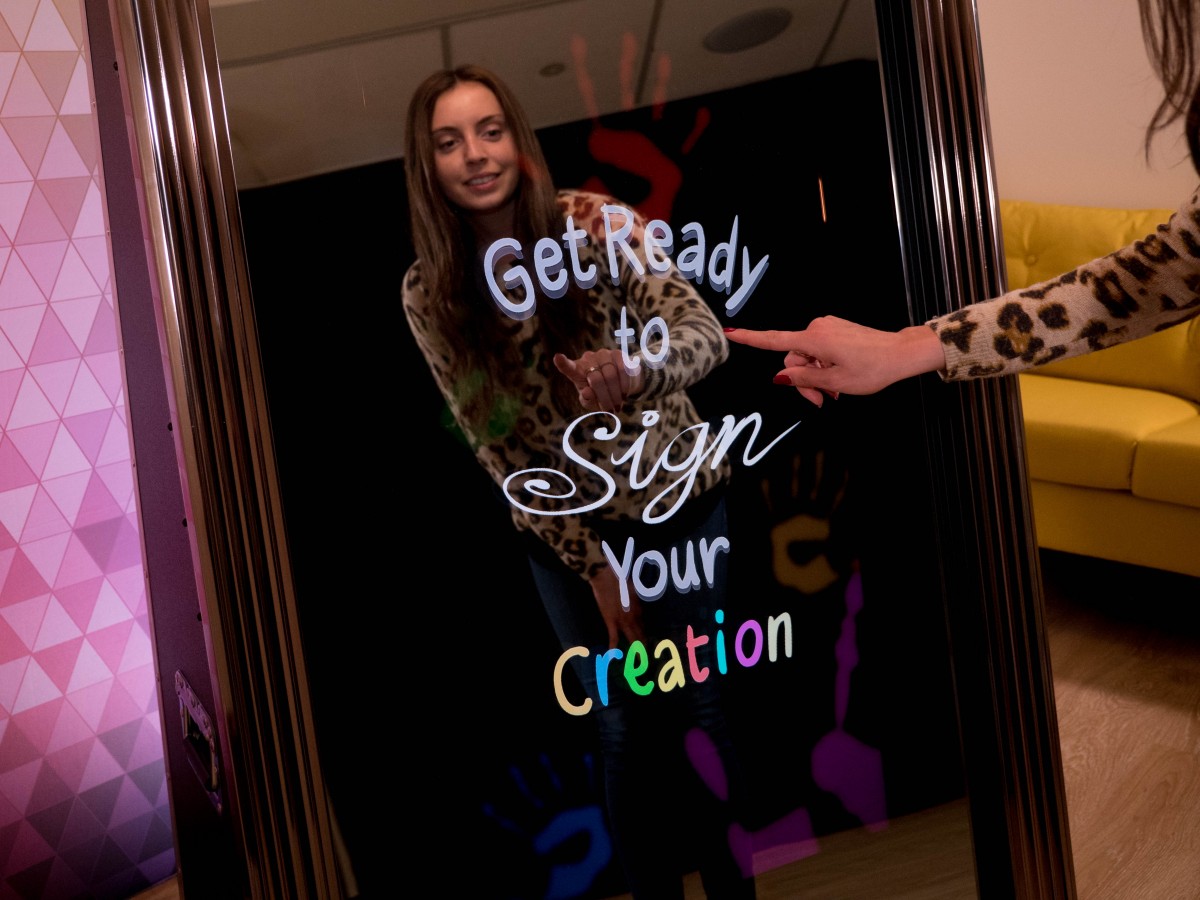 JUST ADDED!
PHOTO BOOTH FUN!!!
Our Mirror-styled photo booth is seriously the most fun you can have. Touchscreen operated, they're a piece of cake to use. Tap the screen, the magical mirror begins to speak, strike a pose and off you go.
MAGICAL MIRROR PHOTO BOOTHS can transform your images into a series of photos captured really, really quickly, mashed them together, play them forwards, then backwards, and/or looped and create unique animation (that you can share on Facebook, instagram, or to email, or to your phone… or, well, you get the idea).
Check out their website or Facebook page.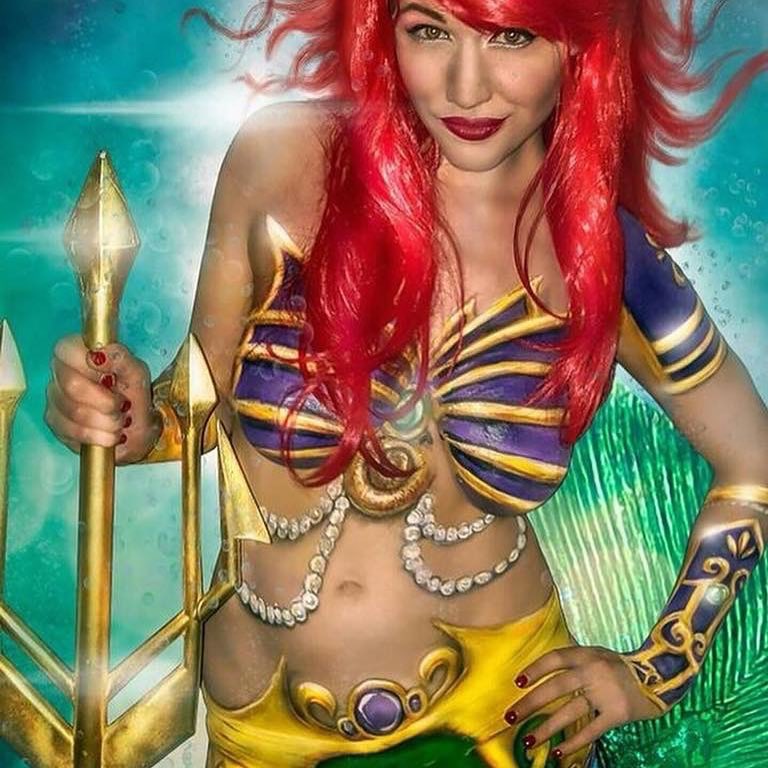 SO MUCH FUN!
BODY PAINTING DEMONSTRATION
For several hours Rhonda Hardesty will paint a model to be "in-theme" for our party. Watch as she creates a very special character in front of your eyes!
FACE PAINTING
A face painting artist will apply their skills to your face, be it an embellishment on your cheek or a mask around your eyes, and it only takes minutes!
Check out their website or Facebook page.